The Frieze Art Fair New York is going to be showing our Collectorspace Istanbul films series on it's password only VIP page. They will show one film per week leading up to the start of the Fair.
The Pamela and Richard Kramlich Collection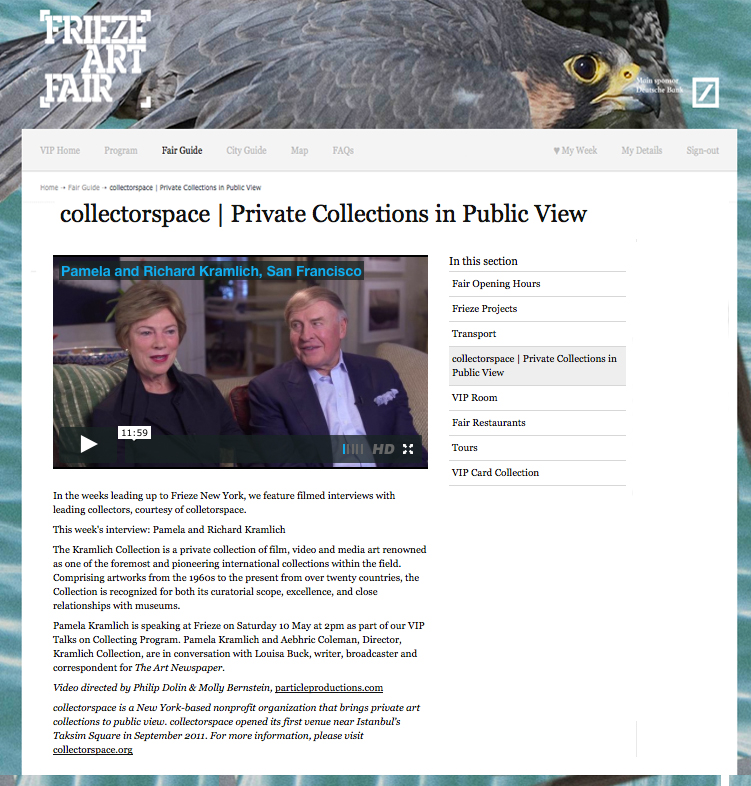 The Cesar Cervantes Collection.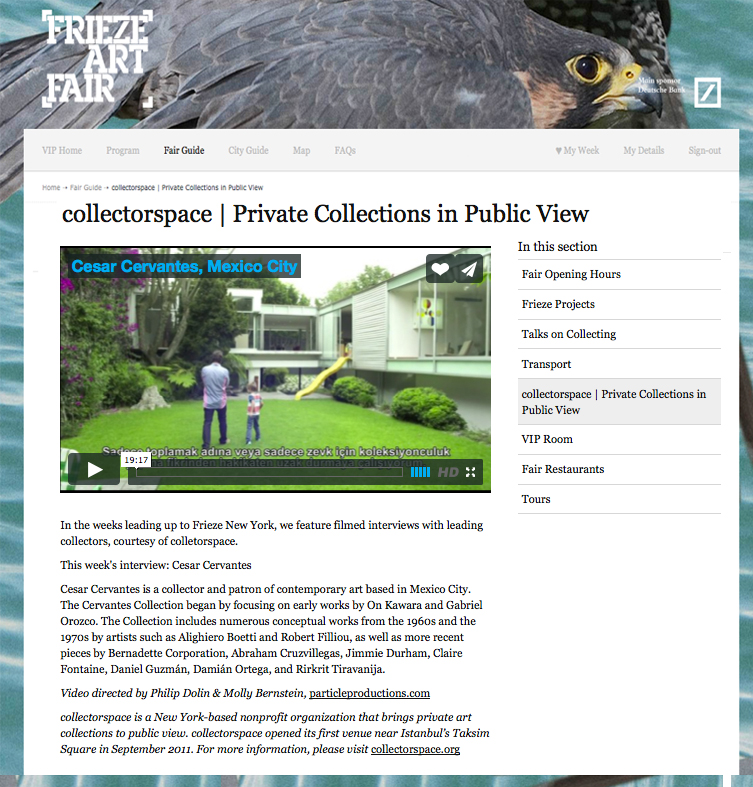 The Philip and Shelley Fox Aarons Collection.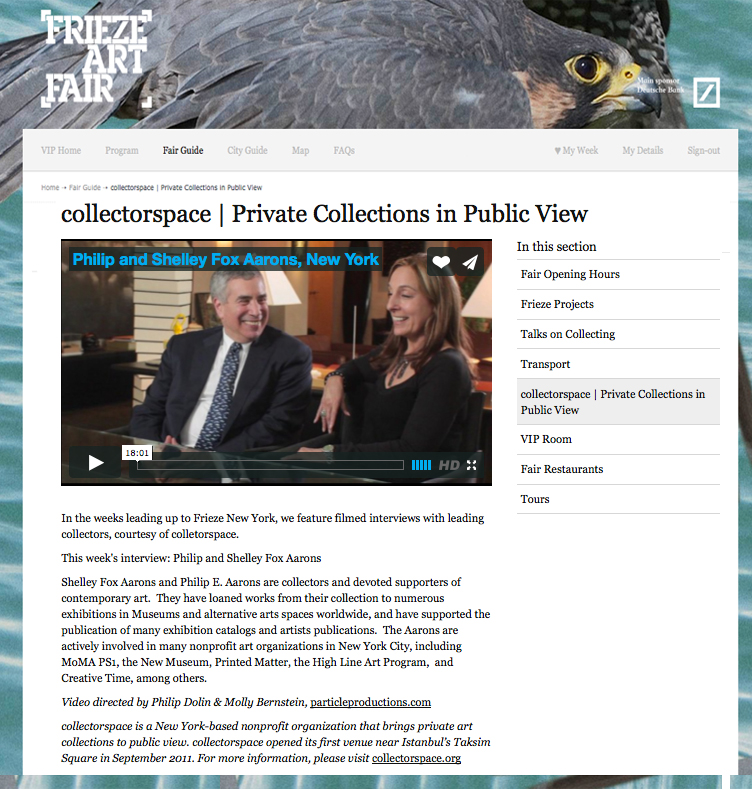 The Rebecca and Martin Eisenberg Collection.